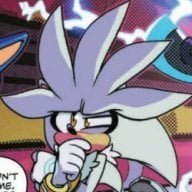 Joined

Mar 2, 2021
Messages

9
Trophies

0
Age

20
XP
Country
Before I get into this, please note that I'm not the smartest and most all-knowing when it comes to 3DS Homebrewing. So if I'm being difficult to understand, or even a bit frustrating, I apologize.
Hello all, I've come to this site to inquire about a certain crash that keeps happening as I go into the system settings. Let me tell you what happened prior to the crash, or what could be the reason why it's crashing all of the sudden.
I recently downloaded the Super Mario Sunshine DS rom, and used Forwarder 3DS to convert it to a CIA file. Now, keep in mind that when I opened the NDS file in Forwarder, a bunch of special characters and characters from other languages showed as (what I'll call) 'the title' of the game. Essentially, the one that will pop up on my 3DS home screen beneath the icon. The (what I'll call) 'the icon' of the game, was also something a little off, as it didn't really relate to Mario Sunshine at all.
Seeing this, I wanted to change the 'title' and 'icon' of the game, only to make the screen look a little bit prettier. I tried to mess around with a couple of programs such as DSLazy and something about a banner editor: MessAnimDSIco.jar
I ended up giving up and just converted the NDS file to a CIA like I would usually do. I then played the game, just to see what it was like and all. When I finished, I exited the game and wanted to delete the game off the system by going into the system settings->data management->dsiware. When I clicked on the dsiware button, it loaded for only a moment, and crashed with this exception:
This has never happened previously on my 3ds, and I need some help. I know it has something to do with the new game I installed, but I have no knowledge on how to read and understand crash dumps. If there is another way to delete game data off of a 3DS that I don't know of, please let me know. I'd still like to know how to get this crash to stop happening though, but any help would be appreciated.