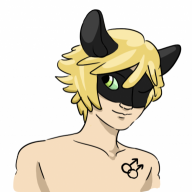 Gay boy
OP
Global Moderator
The Matrix team just released the CryptoCop addon for the Freedom Lite PCB.
Team Matrix has officially announced their Freedom PCB.
With this PCB you can run DVD based backups with the newer Liteons and Hitachi drives for Slim consoles.
FREEDOM 1175, THE FREEDOM LITE PCB + CRYPTOCOP ADDON

THE LITE-ON DG16D5S AND HITACHI DLN10N 0500/0502* SOLUTION FROM THE MATRIX TEAM

This solution provides the option to run DVD backups of your owned games. You'll able to play all your backups (XGD1, XGD2, XGD3 Xbox and Xbox 360 DVD formats) even on Live – at your own risk.

WHAT YOU WILL NEED.

A NAND dump of a console with one matching drive (Lite-ON DG16D5S or Hitachi DLN10N 0500/0502*);

The CPU KEY of the console above;

One Matrix Freedom 1175 board.

One Matrix Freedom USB Programmer with CryptoCop Add-On

Matrix Freedom USB Programmer

Matrix Freedom D5S Manager Software

Simply swap your original 16D5S board with the FREEDOM 1175, connect the FREEDOM 1175 with the FREEDOM USB programmer, launch the Matrix Freedom Software and in one minute your exchange PCB will be ready to use!

Please visit our

website

for additional tutorial, diagrams and all the related software.
Source:
360crunch
.