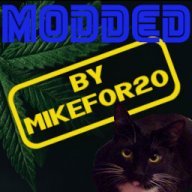 Joined

Jan 12, 2009
Messages

1,537
Trophies

0
Location
XP
Country
Hello all kinda complicated... sorry.

So I have a launch Switch. I had at 3.0 until the 1st DLC pack for BOTW, I updated to 3.0.2 using SMO cart.(this is where my Fuses are EXCEPT the cart slot. Not sure where the GC Cart slot Firmware is.) and then to 4.0 with a Xenoblade 2 cart (probably my GC cart slot firm). I then went EmuNAND. EmuNAND is currently at 10.2. Was day 1 Pegaswitch user. !st wave SXOS and day 1 Atmo user. IDK if that matters as far as logs. My clean backup had PegaSwitch at least ran on it. I don't recall if NAND backup was an option on day 1 SXOS. I definitely backed it up as soon as the option was available. I don't know if I can check the logs. Maybe the PegaSwitch 1337 error logged?

Recently I decided I want to go online. I restored my "cleanest" backup to my switch. It was on 3.0.2. (fuses match, except cart slot) I ran PegaSwitch but that's it on that backup. This is where my Switch stands. I am not sure when the last time I went online is either. Definitely before SXOS.

I was thinking maybe update with daybreak to 4.1 and hope my cart slot works again. Then I can boot with Fake News in to CFW, use a cartridge to update to something a bit higher before I use Nintendo servers to update the EmuNAND. Does Daybreak leave traces? IDK if I can just use that to update the EmuNAND. I am not sure what firmware I was on in the last connect to Ninty but it was 4.1 at the highest.. I hope if I go to 4.1 on SysNAND (restoring cart slot use and enabling Fake News) and then update a clean EmuNAND using a cart, then Nintendo won't see me being on a lower version. Nintendo will see that it's a cart FW update and not worry that there's no record of my online update and prevent a ban.

Is that the best plan of attack? Or do you have better ideas?

Thanks in advance for your input. I appreciate it!!