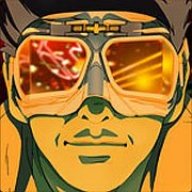 Joined

May 8, 2013
Messages

5
Trophies

0
Age

46
XP
Country
i ve got this new card just bought which didnt need any update (according to the manufacturer) - but the card wont startup with a 32gb toshiba sdhc or any other card. The icon on the nintendo startup is a konami entertainment system which is written in japanlanguage and english (image below). but the videos and the sites ive looked for my problem was showen a spongebob. one video on youtube showed the same konami icon with this Q in the image of the card. now my question: are there many versions out there?
its the same which is shown on this site:
http://www.aliexpress.com/item-img/Dual-Core-SDHC-Chip-2013-Compatible-Wood-Homebrew/819336601.html
- the videolink with the konami icon is found here:
whats wrong with my card? does anyone can help me out with my dilemma?
i use the 3dsxl with the latest update.