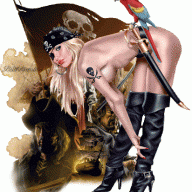 Joined

Jun 15, 2009
Messages

1,145
Trophies

0
Location
XP
Country
OK, I use discs for all my games.....
I can play virtually any PAL game but this one. I get a black bar across
the top of the screen, 3 inches high, 2 inches from the very top.
And it stays there. I can play the game, mind you, but the bar stays there.
My system is NTSC, 3.3U, cIOS38 rev14, tried Neogamma, ALL of them, all settings,
force this, force that, vid modes, with some settings I'll get the green screen and stays there,
or it'll just reboot to the wii menu.
My TV is a LCD 32", using component cables, tried the Wii cables also, I'm really stumped.
I guess I'll just have to wait til a NTSC version comes out.
Right now I'm gonna try Custom IOSX rev18, and see if THAT does anything........
I'm also gonna try USB loading with the different USB loaders, see if that works........
Really, people, try this for yourself!
It seems like a good point n click game, thats why I'd like it to play properly.
Like I stated, I CAN play it, and it saves at checkpoints, I just want the frikken black bar gone!!!!!!!!!!!