Review: White Knight Chronicles II (PlayStation 3)
I have not played the original White Knight Chronicles, so I cannot comment on the revamp of the original game that comes with this one. However, I will try my best to look at both games, mainly the second one, as objectively as I can.
Release Date (NA): September 13, 2011
Publisher:

D3-Publisher

Genres:

Role-Playing
Level-5 delivers an RPG whose scope rivals that of Dragon Quest VIII. Unfortunately, it tarnishes the comparison by having a woefully bland story while adding a monotonous single-player experience that is overshadowed by it's no-longer-extant online multiplayer.
Level-5 has a pedigree containing some arguably excellent examples of a good JRPG. Dragon Quest VIII: Journey of the Cursed King swept RPG fans in the West with it's unprecedented exploration -- a trait that the West only thought to exist in the Final Fantasy franchise. Dark Cloud and it's sequel, Dark Chronicle, are cult classics, revered for their light but charming storytelling, and emphasis on dungeon crawling, weapon crafting, and it's signature Sims-style Georama Mode. So, what happens when these great traits combine into one, epic RPG? Level-5 presents White Knight Chronicles II for the PS3 -- a mediocre attempt at bringing together the best of the best.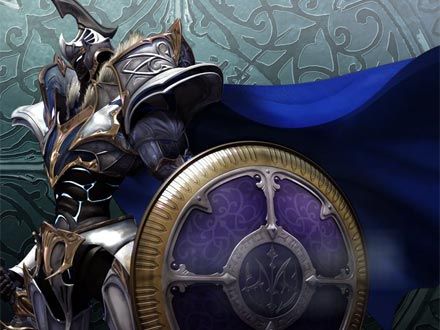 ​
​
A Grand Adventure of Epic Proportions
If White Knight Chronicles does one thing right, it has to be it's presentation. The graphics make the player feel as though they are being bombarded by a constant CG cutscene. While Level-5 is known for being able to squeeze a persistent semi-open world onto a home console (Dragon Quest VIII), WKC2 takes it a step further, adding beautiful high-resolution textures and rendering the enemies in the overworld. All weapons and armor are also individually rendered, adding a new level of swagger to your characters as they roam vast zones battling Treants and packs of Trolls. Further on the game presents chasms and chilling, mountainous terrain that, when in combination with the quality of the White Knight Armor, make it easy to forget all the other flaws that may be plaguing just about everything else at the time.
​
They come in droves...​
​
The locations that the story drives the player are also wonderful to look at in widescreen 1080p. In fact, the initial area is quite the impression, as the impressive graphics are showcased through grandiose waterfalls, a great lake, and a few areas with auburn leaves. Towns and cities are all varied, with their own distinct style that makes it incredibly easy to tell which town is which. The voice-acting is equally impressive, but nothing memorable. Furthermore, the game's soundtrack, while not having the impact that the surrounding areas do, comes equipped with just the right theme for the occasions. Of course, hearing the same boss-battle music doesn't sound too alluring on paper, but it certainly does make for an excellent atmosphere!​
​
​
Video courtesy Makenshi179​
​
​
​
The Not-so Greatest Story Ever Told
​
As I've pointed out before, the story of WKC2 is not one of it's most redeeming qualities. This second installment, depending on if you play the revamped original White Knight Chronicles that comes with this game for free, follows The Player, the secondary hero, who accompanies the true protagonist Leonard, a coming-of-age boy who works for some guy you will never care for after the first 30 minutes of gameplay in a job which you will likewise never care for. After Leonard, the Avatar, and Yulie, the player and Leonard's childhood friend, sneak into the banquet for Princess Cisna, a group known as the Magi infiltrate and assassinate Cisna's father, King Valtos, causing her to regain her voice, which she lost after her mother was assassinated years prior. Leonard, somehow willing to sacrifice his life for Cisna after meeting her only once (and completely disregarding the life of his two best friends whom he has known since childhood), escorts Cisna to the underbelly of the castle, where they find the White Knight, Wizel, who grants his power to Leonard. Leonard transforms into the White Knight using a gauntlet and battles with a foe sent by the Magi. During the ensuing fight, the Magi kidnap the princess, intending to use her to unlock sealed Knights. So begins the adventure of WKC: with our protagonist completely infatuated with a girl whom he has only known for a few minutes, Leonard, the Avatar, Yulie, and a traveler who saved the Avatar and Yulie named Eldore, are sent on a journey through Balandar and multiple other locations to locate and rescue Princess Cisna. Although this does not sound as bad as I have made it out to be, this, ladies and gentleman, is as deep as the plot gets.​
​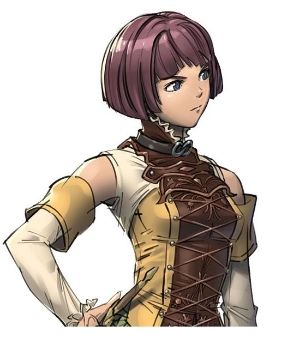 ​
​
The primary protagonists. Courtesy of IGN.com​
​
​
​
​
Crafty Gameplay​
Something worth noting is that the Avatar that the player controls can be customized to the player's liking. While there are an abundance of customization options including Facial Depth, Chin Size, and even Bust Size, no matter what the character looks like, they will never 'fit' with the rest of the cast. The Avatar always stands out as unnatural, unfortunately hampering the amount of creativity the player has. WKC2's battle system is well-built, and it can be easily seen that Akihiro Hino really wanted a Final Fantasy XII-styled console game -- with a multitude of options when it came to combat and a limit to each character that expanded upon their strengths, while at the same time allowing each character to be eventually built to be equals. The game has a skill tree with 8 paths for each character to take, essentially acting as classes. They range from Swords to Bows and two paths for White Magic and Black Magic. In combat, the player can target specific body parts of an enemy depending on it's size, adding to strategy. However, during combat, the current character the player is using cannot be changed, which lowers the amount of depth that the gameplay could have benefited from. Instead you are stuck with whatever character you are controlling at the time, but you can manipulate item and magic usage of any active characters on the field. There are scenarios where I would be exploring with Eldore and I would randomly encounter a Vespid that I could have taken down easily with my Avatar's piercing skills or even Leonard's bow. For much of the beginning of the game, the player is practically forced to stick with Leonard because of the amount of large enemies that can wipe out your entire party if you aren't using a Knight.​
​
​
​
You better come prepared.... Courtesy of RPGfan.com​
​
Instead of a typical command-list or action-list, WKC2 opts for a command-queue -- a entire line of commands that can be customized to the player's liking. The game gives not one, but three whole rows of seven slots each, allowing for a good setup before a quest or boss battle. Speaking of quests, WKC is filled with quests, to the point that it's online multiplayer is one of the main buying points of this game. Unfortunately, the servers have been decline since mid-2012, and as of June 18th, 2013, shut down completely for both games. Thus, I will not delve any further into the online multiplayer, but I will say that it made WKC feel like 3 separate games: WKC, WKC2, and the multiplayer. Questing in WKC is done by taking on random quests from townspeople that range anywhere from "take this there", "speak to him/her", and the infamous "find this for me". Time limits are imposed that can range anywhere from a half hour to 2, depending on the brevity of the completion conditions. Still, even for the small quests, it can get extremely boring, extremely quickly. Enemies are recycled area to area, and although locations are not setup in a Final Fantasy XIII-esque hallway, there is little incentive to take any extra time to explore the area. Like many JRPGs, there is a benefit to sticking with a certain weapon, as weapons can be upgraded as the player attains special materials. The customization is reminiscent of Dark Cloud's weapon synthesis system, as Knight parts can also be crafted in exchange for spoils.​
​
Verdict
Pros




+

- Great customization in the movesets and abilities for each character


+

- Even level of strategy for each encounter


+

- Brilliant graphics and voicework; appropriate soundtrack


Cons




-

- Bland story; Forgettable characters


-

- Online servers only last so long; Online a big part part of the game's experience

10

Presentation


- Beautiful overworld - Great textures and varied locations - Recycled Enemies - Characters do not stand out - Avatar is out of place
7

Gameplay


- Strategy in play when facing larger foes - Combat depends solely on the player's moveset - Skill tree very customizable - Monotonous - Feels like same battles in different locales
5

Lasting Appeal


- Forgettable - No online support makes this a solely single-player experience - Good amount of replayability for the second game

7.1

Overall

(not an average)


While the game's stunning graphics and engaging combat are something worth noting, the story does nothing to push forward the game. Being a story-driven game with a big emphasis on online multiplayer, when neither of those elements are up to par, the game takes a huge dive in quality. WKC2 is a hit-and-miss even for RPG fans, but it does have it's merits, and is certainly a great game to explore, expand, and have a good time questing and grinding, and it is recommended you try before buying.
Share