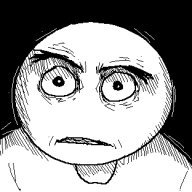 Loading...

Loading...

About

Home Page:

Location:

Occupation:

Skills directly related to computers

Country:

web designer, web developer (php, sql, json, jsonp, js, xml, css, html), mid-level asm & nasm experience, debugger experience (mainly ollydbg & ce), vbulletin admin experience (5 years), vbulletin plugin writer, vbulletin bbcode creator, vbulletin template creator & modifier.
experience with resource editors (reshacker & others), mediocre experience using gnu/linux flavors. experience with photoshop & dreamweaver. i mostly use paint.net though. experience with hex editing (hex editor neo / xvi32 / hexworkshop). experience flash cards, various ds & 3ds & psp exploits. experience with wireshark & other packet editing & analysis software. experience with unpacking/packing/dealing with obfuscation due to vm.

no experience with hardware hacking.
years of experience being a moderator & administrator of many websites.

favorite browser: firefox, although it is going down the tubes fast.
chat program of choice: skype, yahoo messenger, tox. i avoid irc or similar.

favorite console: n64
favorite games: final fantasy games, mario rpg games.
favorite game of all time: a tie between yoshi's island & super mario 64.
favorite color: green. purple is my second.
favorite animal: pacman frog.
favorite website: 4chan.
my most prized possession: my action replay cartridge for my snes.