Hello everyone, I have made a new Wii Channel that takes you to IMDb, it's one of the only websites that still (kind of) work! It is a free to download Wii Channel and I am glad if people use it! Thanks to XFlak and elk1007 for their help with this wad. The Channel Icon Is capable of fitting the icon from Widescreen (16:9) and Full Screen (4:3).
Current Version is 1.5 (Release)
Wii Menu "Channel" Icon (Widescreen)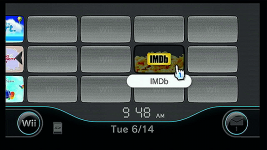 Here is the Banner which makes a constant projector sound. (Widescreen)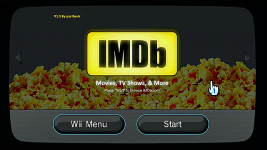 Note that you must have the Internet Channel for it to start, if not then you can use it to decorate your Wii!