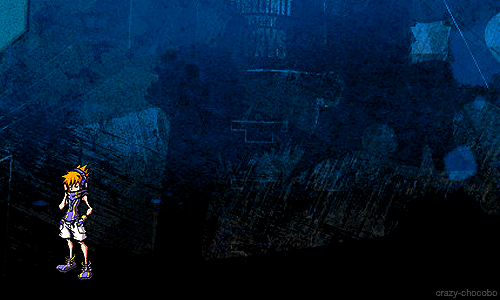 Now before i get started, I would be all for a sequel for TWEWY. I would absolutely love a sequel, prequel, alternate 7 days, whatever.
BUT.
These are just my ideas. You can take them as you like.
1. My first problem with a sequel is that the first 21 days of the original game took care of most of the information in the game, especially after reading all the secret reports. So a second game would have to introduce at least a new story and or mechanics, since you already know you and your partner
are dead, and you are playing to go back to the RG.

I think this can be done, but i dont know how. Unless its interesting cost to get into the game is introduced...
Mechanics worried me, but honestly, solo mix put most of these to rest... i think.

2. Sequels tend to do one of two things. Either improve on the bad parts of a game and make them way better. Think Assassains creed, NMH2, etc. Or the devs are money hungry and the sequels dont work will at all on new hardware. Or the sequels just bury the series under a pile of crap. Newer Sonics, Yoshi's island 2, etc. Somehow the iPhone made most of the fighting and pins work, but i feel kinda silly now that its the "Solo" remix and still needing a partner to survive. But thats a port/remake not a sequel. Rarely do games ever seamlessly line up with their last game, unless you are playing SMG2 lol

3. TWEWY hinges on the touch mechanics (or shitty gimmicks if im being Guildy. The original was played with two characters, on two screens simultaneously. Straight up sequel would require the 3DS for the touch screen and the 2 screens for both characters. Unless they went with the "solo" idea, TWEWY dies at the 3DS. If the "solo" idea is embraced, the Vita could utilize the large HD screen and rear touch pad.

A 3DS sequel would be amazing, But i have my concerns. None of them are airtight reasons, just concerns. Please, i would love to be proven wrong. Im not kidding.