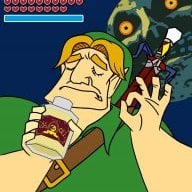 Loading...

Loading...

About

Gender:

Male

Birthday:

Oct 27, 1991 (Age: 25)

Location:

Occupation:

Games,Glitches,Speedrun,TAS,Fallout and Zelda Fan

Country:

(Please check this *The Free Thought Project)

Interact

Signature

America corporation= Oil Company with an Army , Worst Nation Ever Killing more species than every other nation making 50% of species extinct,America got more Police that kill innocent peoples for stupid reason and get away with it than anywhere else! Making war with foreign nation for oil killing innocent human for money, having the highest debt in the world almost 20 trillion, tax-theft the peoples which is more than 85% of USA and control peoples with TV publicity and stupid show to make them dumber.....Calling foreign Terrorist so people fear them instead of seeing where the problem is. The United States has the highest prevalence of overweight adults and kids in the world ,having 7000+ nuclear warhead.
USA making war with foreign nation since 1900 for oil and poppy field* .

America corporation Bank and federal reserve is the problem not the peoples . Can You Change it?

Mechagouki is a very quiet Michoui recipe.

*Poppy field are opium flower field controlled be government , Usa killed children to take over those field doing mass-murder is a job for american solder.

Loading...