GBAtemp.net -> The Independent Video Game Community: 3DS, Gateway 3DS, NDS and R4, Wii, PSP, PS4, Xbox One and all the gaming universe

OpenBOR 3.0.2836
Official Port to Wii
Official port of OpenBOR to the Wii. See the included "readme" for a full list of features.[/p]
Note: I mistakenly forgot to check the 'Latest version' box when uploading and it seems I can't change it now, but rest assured, this is the latest version (FileTrip).

Download
Source
Homepage
Discuss

Riivolution 1.03
Load user-created content from SD into retail games
'On-the-fly' game patcher for the Wii, user-placed content on SD is read and loaded into the game, only for use with retail disks, see the included "readme" for more information.
This release is also 4.3 compatible as stated in the Changelog.[/p]

Download
Source
Homepage
Discuss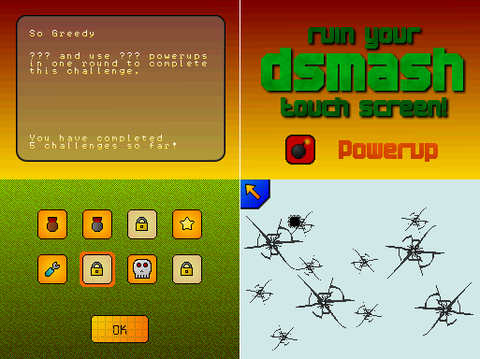 DSmash v1.14s
Update
DSmash is a homebrew version of the fly-mashing mini-game as experienced in various Wario Ware games. Users must kill as many bugs as possible before they crack the screen!

Download
Source
Project Post
Discuss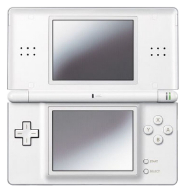 Samurai Kirby
NEW NDS Homebrew
Samurai Kirby is "a clone of that old mini game in kirby super star for the Super Nintendo" by the same name. Please see the project post for more information.

Download
Source
Project Post
Discuss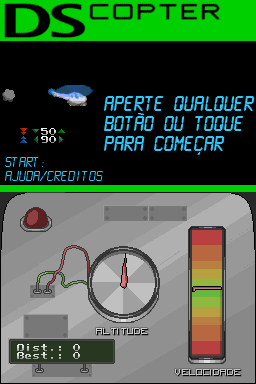 DSCopter v1.9
Update
Versions of this type of game have been featured on most handhelds, this is a port of a flash game. The point of the game is to fly the helicopter up/down and avoid crashing into the cave walls.

Download
Source
Project Post
Discuss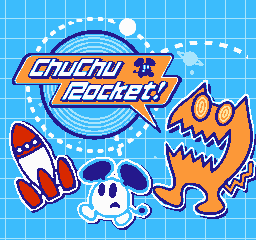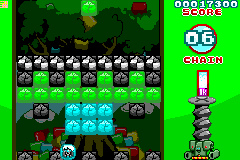 5 years of DS roms celebration- day 3 covering year 3
Time for year 3 of our 5 years of DS roms in 5 days threads. For those just joining us the 16th of June marked the 5 year point since the release of the first DS rom and so this week we are counting off the 5 years of DS roms with a day given to each year. Today is year 3 which ran from the 16th of June 2007 round to the 15th of June 2008 which started with
Mizuiro_Blood_JPN_NDS-iMPAcT
and finished with
Hisshou_Pachinko_Pachi-Slot_Kouryaku_Series_DS_Vol_2_JPN_NDS-iND
. All in the year saw just over 1300 releases including nukes, patches, tools, trainers and the like.
Year 5
Year 4
Year 3
Year 2
Year 1
Some history
While we had a short summary in the initial thread each of these individual threads affords a chance to cover the events of the year in more depth. Year 3 was a great time for the DS scene in that if you wanted to you could quite easily get on with things and have an easy time of it all compared to years past (at least until anti piracy took off) and if you wanted to there were many things to do that you could throw yourself into and spend huge amounts of time on.
By the start of the year the DS slot was king and the R4/m3 DS simply line was the go to choice for most although the end of the year saw the last official update and with it the end of the r4- Yasu and more recently Yellow Wood Goblin would keep it going but no longer could people suggest the R4 in good conscience. Clones of various forms exploded onto the market however.
SDHC was now available at a halfway sensible price so people we saw new devices and iterations of old ones appear throughout the year and just beyond, the cycloDS evolution would appear, the acekard RPG and eventually acekard 2 would appear and with it the source and so AKAIO. The DSTT/TTDS would appear as the chosen flash card of the poor man (not that flash carts in general were that expensive compared to the GBA era).
Emulation was not at the sort of levels the GBA saw but hackers and screenshot makers now had great tools to use and those with fairly good systems could play roms fairly well thanks to no$gba and desmume. With such tools we also saw rom hacking become a very popular activity and several big projects happen.
On the tools front we saw Rudolph's DLDI GBA slot, FTP and 3 in 1 based dumping tools arrive making it so everybody could dump roms with ease. Things were fairly stable by this point though so nothing much was needed.
This year was also when cheats rose to the fore so as promised
History of DS cheats
Cheats and those running roms/isos have a long and interesting history together as tools that enable one will often enable/help the other- cheats would be significantly worse off without emulators and cheat tools provide nice debugging/hacking methods and often an easy in for code running. Although it was best described as a mess cheats were readily available for the GBA and while it took quite a long time compared for them to rise up for the DS when they did they became a staple of the scene.
Cheat methods- As mentioned in earlier threads we had seen
dipstar
provide cheats early on in the DS lifetime and action replay devices (hardware devices to allow cheats) in mid 2006. March 2007 saw
Nitro Hax
released that acted as a software action replay (flash cart users could run it and cheat on commercial games carts). Flash cart cheat engines were not far behind and despite a few varying formats and other teething troubles they allowed flash cart users to cheat on ROMs they were running. The rest as they say is history or it would be were it not for three other fronts/sides of the scene.
Trainers- we mentioned scene trainers in passing in an earlier thread and compared to the likes of the GBA there have been very few scene originated trainers released for the DS. In their place we saw several things including
home made trainers
and
guides
to
do it
and ultimately
automated tools
to patch cheats into roms. These were great for the fairly large amount of people still using a GBA slot device (some of them carried on being updated well into year 4 if not longer) and those with carts that lacked a great cheat engine or one that supported the rapidly growing complexity of the cheats available.
Tools- certain tools/setups had existed for a while now but as mentioned above emulators were getting to be quite good, and with extensive support for using codes the tools to make them got far more refined and useful.
enhacklopedia
and
the GBAtemp cheats forum
has more on that sort of thing. At the same time a tip of the hat is most certainly owed to the save editor crowd, while most will probably think of pokemon and pokesav there were several other games/franchises that had save editors made with notable ones including yu-gi-oh, drawn to life, animal crossing, mario kart and Final Fantasy 3.
The cheat databases- Yasu and his R4CCE program helped unite the somewhat fractured cheat database formats and make editing them significantly easier. Alongside this with several cheating avenues available the cheats were scattered across the internet so what started with a
simple thread
that people posted their own modifications in became a
compilation thread
from our very own Rayder (it was later handed on to Narin and elixirdream among several others who were joined by several cheat makers and took it to new heights), got noticed by
Datel
? and eventually (if it was not already) became the
go to place for DS cheats
.
To this end a huge thanks from all at GBAtemp to those who made it what it is today.
The releases
With the GBA all but dead at this point and developers with a great understanding of the DS hardware we saw many...