GBAtemp.net -> The Independent Video Game Community: 3DS, Gateway 3DS, NDS and R4, Wii, PSP, PS4, Xbox One and all the gaming universe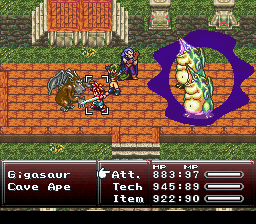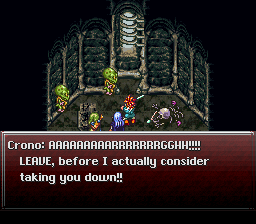 Chrono Trigger: Crimson Echoes was a hack of CT set for release in May of 2009. After more than 5 years of hard work the project was ended due to a cease and desist letter from Square Enix. Flames of Eternity began as a restoration project to the CE leaked 98% completed SNES beta, its goal was to fully complete the project. CT:FoE is still under development, and the latest update has recently been released. For more information on what has been added, please see the change log below.
Download
As you may already know, GTA V is coming to PC as it already was announced, but now we have a release date!
Unfortunately the PC release will be the last on the list because the "next gen" version will be out first, which is scheduled for the 18th of November 2014 and the PC release is unfortunately coming only next year, on the 27th of January 2015.
The new version will come with new additional features, which are:
New weapons, vehicles and activities
Additional wildlife
Denser traffic
New foliage system
Enhanced damage and weather effects, and much more
New radio selections, with over 100 extra songs planned
Increased Multiplayer count in GTA Online
Here's a trailers as well!
UPDATE
Maybe not many of you guys are excited for this, but I myself really am, because I waited for the PC version all this time, because I didn't wanted to buy a console just for one game! Maybe in the future I will, who knows...
Now only if RDR would be released too on the PC like it was rumored back in May it would be just fantastic....so yeah... a man can dream...

Putting everything aside, what do you guys think about the news? Angry for the delay or don't mind it?
I myself don't really mind it, because they'll have time to polish it more for us PC users, that if they do polish it of course!

Source
Source #2
Nintendo of Europe is pushing yet another free game promotion. If you register a Nintendo 3DS (or XL, or 2DS) and either the new
Super Smash Bros. for Nintendo 3DS
or
Pokémon Omega Ruby/Alpha Sapphire
to Club Nintendo between October 3, 2014 and January 12, 2015, you can download one of these games for free:
Eligible countries for this promotion are: United Kingdom, Ireland, Germany, Austria, France, Spain, Italy, Belgium, the Netherlands, Portugal, Switzerland, South Africa, and Russia
Update:
The promotion has been
picked up
by Bergsala, so the promotion also applies to Denmark, Finland, Norway, and Sweden. Details to follow.
Source
An exclusive Persona 3DS has been officially announced for US release.
The 3DS will be sold exclusively at Gamestop, with a price of $199.99.
There is currently no known release date for the 3DS. The 3DS will come without Persona Q, and is now available for pre-order from Gamestop.
Source: GBATemp Inbox
London, UK – September 10, 2014 – Today, Ubisoft announced that record-breaking open-world action game, Watch Dogs, will be available for the Wii U™ system from Nintendo on November 18th in the US and 21st in the EU.
The development of Watch Dogs on Wii U is being led by Ubisoft Bucharest, in collaboration with Ubisoft Montreal.
Source: GBAtemp Inbox
GBAtemp Watch_Dogs Review
Will you be picking up the game on WiiU?
The charity-giving digital game shop Humble Bundle is having an "End of the Summer" Sale, offering tons of deals on various games, as well as offering a free game every Monday until the 22nd of September!
Today's free game is Warlock: Master of the Arcane. You can receive your free game by going to the Humble Store!
Humble Store
Did you digitally pre-order Destiny for the PS3 or the Xbox 360, but you're planning to get a current generation system in the nearby future? Maybe you didn't pre-order, but you're planning to buy the game soon and don't know which version to go for? Fret not - Bungie has you covered! For a limited time only
(until January 2015)
you can upgrade your last generation digital version of the game to the respective current gen version for free! Follow the source link for details.
Source
Ah, Square-Enix. Recently, all you've been doing is making me cry lately. You take almost three years to port
Final Fantasy X
to PS3 and Vita, refusal to localize any
Dragon Quest
games outside of mobile titles, and the Type-0 fiasco. But even after all of that, I still look forward to whatever the company releases next (maybe?) and when it comes to their RPG output, I'm listening. So what does Square have planned for the future? Opening up a new RPG studio, of course!
So it should be about 2 years before we see anything worthwhile. I don't know. I guess I will always be waiting for their next RPG game and that one other game that has been in development since 2006. What games does the 'Temp expect?
Source